About Us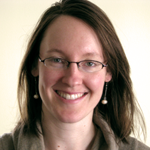 Angelica Palmer is an accountant, dancer and community builder born and raised in Cooperstown and Cherry Valley, NY. She has worked with Quickbooks since 1998 and in 2004 she started Green Circle Accounting. She has helped hundreds of local and regional companies with their accounting and business development needs.
She specializes in Quickbooks Online Training and really enjoys working with each individual person and company to discover how it can best fit their needs. Having worked with businesses of many shapes (farmers, artists, non-profits, performing arts centers, towns, landscapers, country clubs, etc.) and sizes (start-ups, municipalities, mid-size, solo entrepreneurs), Angelica has the knowledge and experience to make your accounting experience pleasurable and easy.
She received a Bachelors Degree from Cornell University in Statistics and International Development and her complete resume is available here.